Mixed Seafood Hamper $225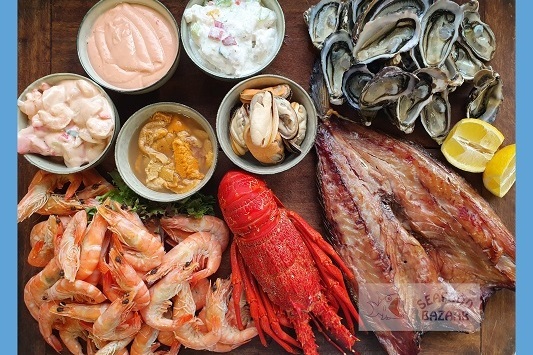 Mixed Seafood Hamper $225
Code: 1005
We can put together a Seafood Hamper either for yourself or as a gift.
Hampers contain mixed seafood based on availability and contents may vary from products listed or shown in any images.
Depending on the value of the hamper generally, seafood hampers will contain a selection of - Whole Cooked Prawns, Half Shell Oysters, Seafood Salad, Raw Fish Salad, Mussel Salad, Smoked Fish, Fresh Fish Fillets, Live Mussels, Marinated Mussels and sauces. Hampers with a higher value may also contain Kina, crab and cooked crayfish.

If you have any special requests, please add them to the comments at checkout and we will endeavour to meet your requirements.

An example of the contents of this $225 hamper is
2kg Whole Cooked Prawns
24 x 1/2 Shell Oysters
1 Marinated Mussels
1 x Seafood Salad
1 x Raw Fish Salad
1 x Smoked Kahawai
1 x Cooked Crayfish
1 x Kina Pot
1 x 380ml Seafood Sauce

IMPORTANT - Products will be packed separately for transportation purposes which means that the hamper will require assembly. Some products, such as Crab and Prawns, may be packed frozen for maximum shelf life upon arrival. Products shown in any images are for the purpose of example and may not be supplied for all hamper values.